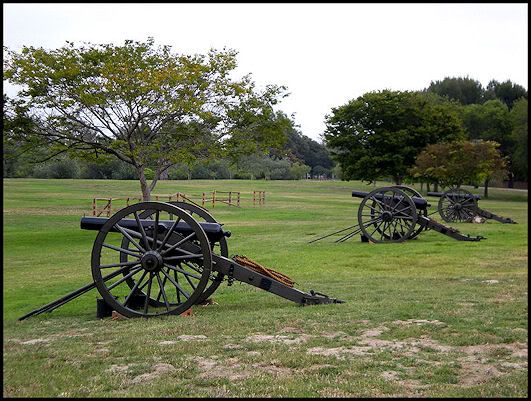 April 12, 1861 the American Civil War was started when shots were fired at Fort Sumter. Today marks the 150th Anniversary of the war, which lasted for four years, from April 12, 1861 to April 9, 1865.
For the last few years, my Dad has been a member of the Richmond Howitzers and had gone to reenactments all throughout Orange and Los Angeles County. They've also appeared in some televisions shows with Civil War reenactments/elements in them (such as
CSI: Las Vegas
,
Bones
, and
Without a Trace
to name a few). Behind the cut are some pictures I've taken over the years from the reenactments I've gone to and participated in.
(
The Civil War
Collapse
)
Current Location:

HOME: my room

Current Mood:

nostalgic

Current Music:

tv: VH1


While I haven't drawn in what seems like ages, I am big on doodling. And that's what I call my drawings, my doodles (even though I say artwork on my banner, lol). In the fourth grade my Dad introduced me to the anime Sailor Moon and by sixth grade I was doodling on anything and everything thanks to the anime I had been watching. Homework assignments would have chibi-fied Sailor Scouts or whatever else I I could think of to draw. I remember that I drew a lot of Anubis during my sixth grade history unit and for a friend was always drawing a Bart Simpson- like character on a skateboard.

I don't have a lot of my early work, and for what I do have I don't have any dates, but I'm sure you will be able to tell the difference between what it more recent and what is older.

Anyway, if you'd like to see a few of the things I've drawn over the years...
( take a look back hereCollapse )
Current Location:

HOME: my room

Current Mood:

artistic

Current Music:

tv: USA: The Patriot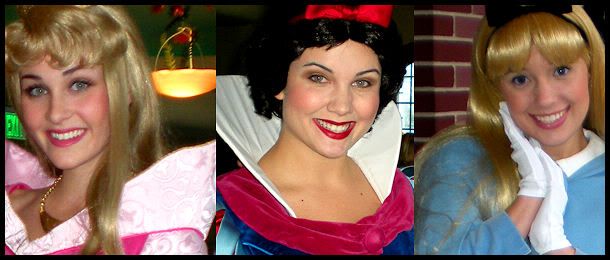 In honor of the rainy weather than southern California has been having recently, here are some pictures from Adventure my friends Carrie, Marissa and I took last year. We had planned what we were calling a Princess Day in both Disneyland and Disney California Adventure. Each of us had a princess crown (Carrie: Aurora, Marissa: Snow White, myself: Tiana), reservations had been made at Ariel's Grotto in the Paradise Pier area of DCA, so we were good to go. What we hadn't been planning on, however, was the crazy storm that had Orange County drowning in rain for almost an entire week. It was don't-drive-anywhere-unless-you-absolutely-have-to-drive-anywhere kind of weather.

But did that stop us?
Nope. Not in the slightest. In fact, it all but encouraged our trip, since we knew both parks were bound to be deserted. And empty they were, and pretty much flooded. It poured down rain during the first half of our day, and finally stopped some time in the afternoon, but with the gray skies and chill, hardly anyone had come out to the parks, and we ended up having a blast.

( "I did a rain dance this morning, so I guess it's all my fault..."Collapse )
Current Location:

HOME: my room

Current Mood:

amused

Current Music:

Tangeld OST: When Will My Life Begin Reprise 2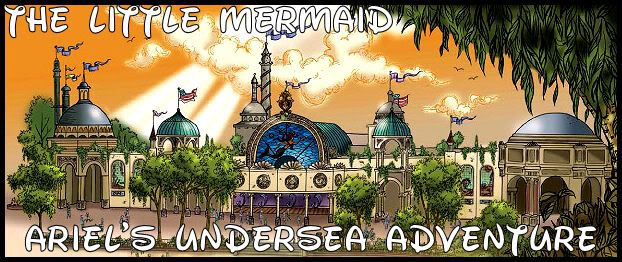 Last week my friend Carrie and I decided to go and "play in the parks", which means go to Disneyland and Disney California Adventure. We started off in Disneyland, riding a few attractions, taking a trip around the Rivers of America and eating yummy food, before heading over to California Adventure. We weren't exactly sure what to do in Disneyland's sister park, but as we headed over towards the Paradise Pier area to go to the Duffy Store (Duffy is the official Disney (stuffed) bear), Carried asked if I wanted to step in the Blue Sky Cellar. Normally I would have said "Meh", only because I didn't feel like going in to see the updates for Car's Land, but when Carrie mentioned that the Cellar was featuring the new Little Mermaid attraction, I all but ran to go and see, lol.
Behind the cut you'll find a few photos I took of the concept art they had on display for the attraction, as well as a small model of the ride and three videos (two of images and clips of the construction of the attraction, and one for a scene during the attraction). As of right now the ride is going to be open as of "Summer 2011", and a few websites have said "May 2011". Carrie, who is a DCA cast member, heard from a friend of her's there at the park that the inside of the attraction is currently completed and that they only have the outside to construct and finish. Either way, I am extremely excited for this to be finished and to open up!
(
Under the sea...
Collapse
)
Current Mood:

excited

Current Music:

tv: TCM: The Bad Seed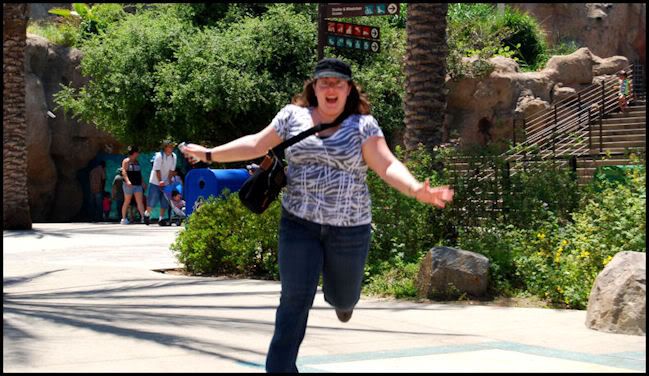 Welcome to
lil_zebra_media
!
This is the media journal of
piyo_halliwell
, where you'll find anything from graphics in the form of icons and banner; pic!spams; photos of travels and food; images from books and magazines; and the like. Some image posts from my old graphics journal,
celtic_mermaid
, will also be reposted here over time (my old graphics journal is now closed, but will not be deleted).
Above is the picture that started it all. A few years ago I went to the LA Zoo with my friends and unknowingly wore a zebra print shirt. In my defense, it was a light-weight shirt that I felt would keep cool while running around in the sun. Well, being as short as I am, my friends dubbed me Little Zebra and since then the name has stuck.